View Live Rates in Your Area


No Personal Info, just Live rates
No Name, No Email , NO SSNLive Mortgage Rates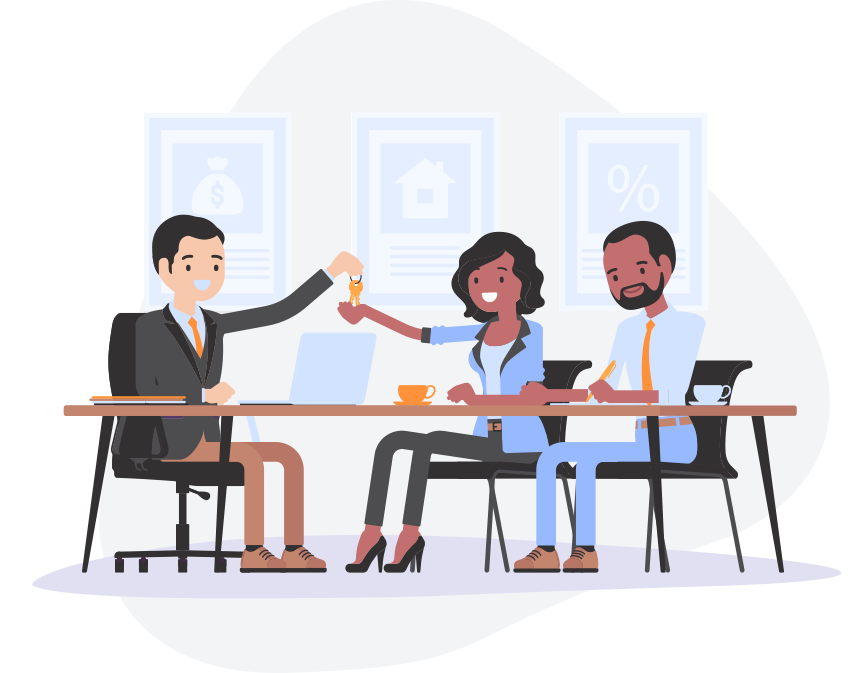 Welcome to PaloRATE
We know that each customer has specific needs, so we strive to meet those specific needs with a wide array of mortgage products and best of all quality service and individual attention.
Today's technology is providing a more productive environment to work in. For example, through our website you can submit a complete on-line, secure loan application or pre-qualify for a home loan. You may also evaluate your different financing options by using our interactive calculators and going over various mortgage scenarios NMLS consumer access.

Max is a very knowledgeable and keen to help person. His wisdom and knowledge makes him the jewel of the crown. I have dealt with Max a handful of times while going through mortgage & refinancing and have refereed him to few friends.I feel blessed and lucky to know Max at the personal level and certainty benefited financially in the real estate market due to his wisdom, knowledge, and handwork.Thank you Max.
Babak Pourbahri. Renton

Max Nasab is very knowledgeable and customer service oriented. I appreciated his willingness to spend time explaining processes and options to me until I was comfortable with the process. He was a pleasure to work with and was excellent at explaining the loan process every step of the way. Always available to answer questions and always a step ahead of the process, Max really made it easy for us with his stellar knowledge and care. Thank you Max, for a smooth and easy loan process!
A Ashtari. Bellevue

I bought my house last year and Max helped me go through adifficult loan process as my loan was not an easy one.He also got me an excellent rate with no costs.I highly recommend Max.
Sj Speakeasy. Kirkland

I did the refinance of my house in 2004 with Max. He searched for the best interest rate with the lowest cost as a broker and found me a very good deal. Max was very helpful throughout the process of the loan and i was very pleased with him. I have referred all my family members to him and they are all very pleased with his professionalism."He is great honest man"
Ali. Kirkland

Max, was very patience and professional in handling my loan and dealing with the bank and escrow. He provide the best rate and kept my closing cost to m=a minimum. I highly recommend Max for your next home financing.
ABWSeattle. Seattle

I experienced a professional help with outstanding services. Max is an informative and honest person I have ever met. During the process Monir his assistant and him were available for any question and concerns, truly, I had PEACE OF MIND in my experience. For sure, Max is my first choice in mortgage industry.
Medalati. Kirkland

I refinanced My condominium last year. I had initially gone to my own bank and all was well and in the last minute they declined me. I then went to see Max. He spent about an hour and analyzed my situation and told me exactly what i needed to do to get my loan refinanced without any hassle.He got my loan approved and delivered exactly what he had promised. He also was very competitive in rates and had low closing costs. Max is a veteran in his line of work and very knowledgeable. I would recommend him very strongly for home mortgage.
Yas Ghavami. Kirkland

Highly Recommend!! Max was responsive, knowledgeable and extremely helpful in assisting with the preparation of an application to refinance a home loan and with the processing of the loan through closing. He was great at following up and with keeping me informed regarding the progress of my application.
Nima Esmail. Bellevue

Received excellent service. Max sat down with me and patiently explained all the options. He was a big help through the entire process of refinancing my home. I got a great rate and would highly recommend him.
Jeff R Watts. Redmond

An extremely professional group. They simplify the process and ease you into a successful loan.The ability to help through the process and remove barriers and roadblocks to get to the eventual goal of SUCCESS is what makes them the best.
Tony B. Bothell

He is knowledgeable about the market, very caring, and he also makes sure that you get the best loan in the market. We thank him for all the effort he put in to helping us own our first house.
Nader. Bellevue

My experience with Max was excellent. He got me approved for a loan and into my home very quickly. He went out of His way to get things right for me. Max guided me through the whole proves and made it easy. I would highly recommend Max to anyone looking for a home.
Ghambari B. Kirkland

Max helped me to close a home purchased loan with a reasonable rate and condition. he was very honest and helpful during the process as well as reliable on promise for closing date.
Abe. Kirkland

I highly recommend Max Nasab for any mortgage or refinance needs. We recently refinanced our home with Max and the experience exceeded my expectations. Right from the very start everything was thoroughly explained and all of our options were clearly presented. The process was quick and easy; they facilitated everything and walked us through the whole process. In the end there were no surprises and we felt very well taken care of. I will definitely use Max in the future for our mortgage needs.
Barnick B. Sammamish